Hot Chip: In Our Heads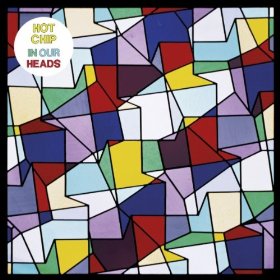 Hot Chip
In Our Heads
(Domino Recording Co.)
Hot Chip is a band that's developed a bit of a cult following over the years. Combining electronica, pop, a little bit of fun and funk, the band has truly defined a sound that fans can love on their latest release, In Our Heads.
"Motion Sickness" is just plain sick – in the good way. The track builds up from synth lines in a way that most bands don't bother with anymore. The track keeps rising and listing itself higher until it moves into a full-on funky dance track. You can hear this song and picture hearing it in the club. "Night and Day," the lead single from the album, is easily one of the strongest tracks on the album. The track starts off sounding a little bit like a drum and bass/funk track. This doesn't sound like an awesome "indie" band – instead, it sounds like a true down and dirty electronic artist. The song feels original and full of integrity. "Night and Day" is the type of track you'll shake and shimmy along to as well. "Flutes" is another one of the better tracks on the album. A bit of a cult-like chant to start the song, things build into a fully fleshed track.
On their fifth release, Hot Chip diligently created a volume of tracks that build, rise and fall. Each track is a little mini-masterpiece of it's own that more than merits the purchase of the album.